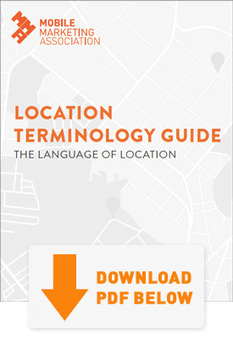 The Location Terminology Guide – The Language of Location" deep dives into three core categories, including:
- Location Data and Signals reviews the technology and data behind location as well as outline the advantages and challenges with each unique platform.
- Location Targeting and Strategies dives into existing methods and techniques to build a location-targeted campaign based on mobile advertising goals and audiences.
- Location Measurement and Metrics maps out the marketing opportunities and types of metrics available from awareness-based through conversion measurement.