Scoop.it!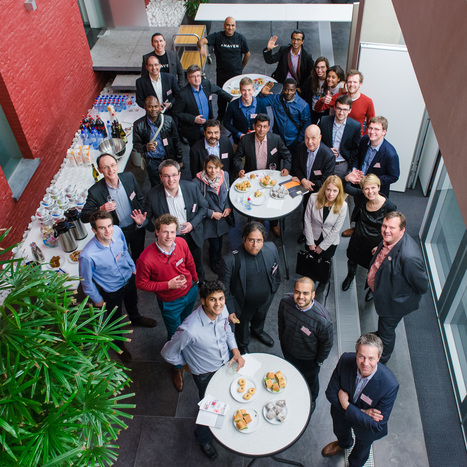 Entrepreneurship. TiE Brussels, a nonprofit association dedicated to fostering entrepreneurship, hosts networking events and mentors startup founders.
Ines Jurisic's insight:
We've had so much fun at the European Finals of TiE International StartUp Competition and the time has come for us to announce the winners!!! Our judges were looking for an inspiring teams and they certainly had a very hard time! It was amazing to see how the students were seizing the opportunity to get the best advices. This was a friendly "Entrepreneurship focused Event" and it was so easy to do it with you! As the participants, you are the focus of our plans!
We can't forget to thank each of the judges (Arun, Christian, Filipe, Michael, Philippe, Parag, Satin, Vikas) who took time out of their busy schedules to come from Dallas, Delhi, Heidelberg, Lisbon, Manchester… to the event and spent time with our students and graduates. We couldn't have this European Finals without you!!!
And of course, thank you to all of the sponsors ( PMV, TiE Global, KU Leuven R&D, TiE UK North) who helped facilitate this event, and kept things running smoothly.
Join me in congratulating Eventigrate, Rice Track Winner and Sunslice, Investor Track Winner! We wish them the best of luck!