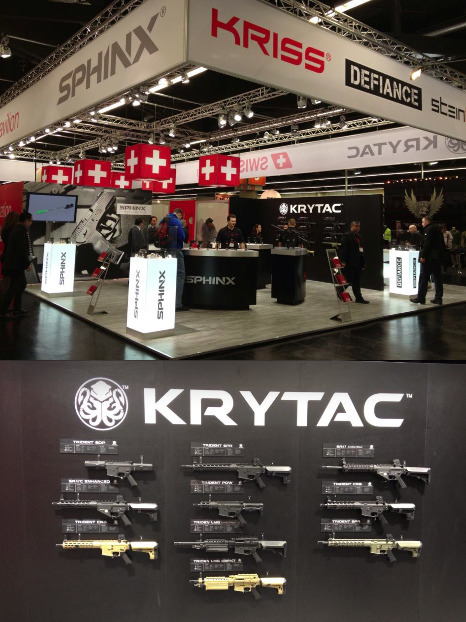 "FOR IMMEDIATE RELEASE

KRISS Group Debuts KRYTAC Product Line

KRYTAC, KRISS Group's new brand dedicated to recreational shooting and professional training, makes worldwide product premier at IWA 2014.

March 7, 2014 – Nuremberg, Germany – KRISS Group reveals products and pricing under the newly established KRYTAC, its latest brand dedicated to airsoft, non-lethal training and .22 caliber firearms. KRYTAC has taken advantage of KRISS Group's experience in modern weapons design and precision manufacturing to present six new competitive AEG airsoft models during IWA Outdoor Classics 2014...."