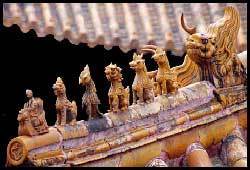 Making it official: This relationship spans the ocean. After months of courtship, educators in Washington and the People's Republic of China have agreed officially to continue a link that began, in part, with student computer messages.
Wang Jaijun, director of the Haidian Teacher Training School in Beijing, and John Anderson, director of Washington's Schools for the 21st Century program, were to announce the agreement this morning.
The Beijing 21st Century Experimental School, to open in September, was based on ideas that Haidian officials culled from visits to Washington schools. The school will test several U.S. reform concepts to see how they might apply to Chinese education.