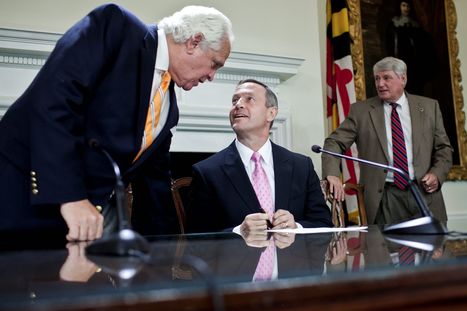 Gov. Martin O'Malley and Democratic leaders in Maryland's General Assembly appear to be in agreement that the Democratic governor should call a special session to pass tax and revenue increases.
But they appear to disagree over whether a special session should include discussion of a failed gambling bill, which would have let voters decide this fall whether to bring a casino to Prince George's County and legalize table games at the state's slots locations.
Observers say the result is an apparent showdown between Senate President Thomas V. Mike Miller Jr., an ardent supporter of expanded gambling, and Mr. O'Malley and House Speaker Michael E. Busch, both of whom are highly skeptical of the proposal.