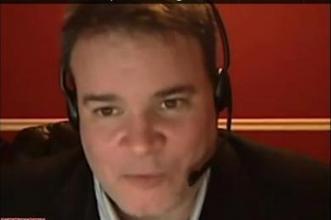 Appearing on the popular Quadjacks.com radio show this week, Interactive Media Entertainment and Gaming Association head Joe Brennan, Jr. wants everyone to know that legalizing online gambling in New Jersey is moving full steam ahead.
Brennan is an advocate for state rights, but insists he has nothing against federal legislation. He just doesn't see it happening any time soon.
"I'm not anti-federal, but it's just not in the cards," Brennan told Quadjacks.com. "There is no Congressional appetite to have a vote on this right now, and there hasn't been since 2006, when the UIGEA was introduced. The vast majority of Congressmen are either unaware or ambivalent about the issue, for a number of reasons.
"We went down the state route because that seemed to be where there was the most interest, but more importantly, you have two historical precedents regarding gambling in the United States that evolved on a state-by-state basis: casino gambling and the lotteries."
Brennan also makes it clear he has never been a fan of the so-called "poker only" pushes we have seen over the years. His organization, IMEGA, does represent gambling firms in various sectors either already in the online gambling space or looking to enter it.
"The reason why those companies (PokerStars, Full Tilt Poker, UB) were successful is because most of the liquidity was concentrated in those two or three companies. In the long term, the only way you can be successful in the poker business is if you can dominate the market in terms of share.
"If the cost of getting legal, near-universal real-money Internet poker in the U.S. means also having real-money blackjack and real-money slots and real-money bingo online, the poker community should embrace that wholeheartedly."