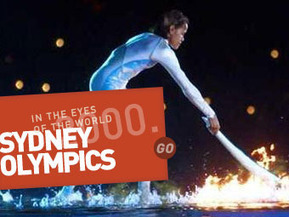 80 Days That Changed Our Lives - ABC Archives
80 important moments in recent Australian history as recorded by the ABC. Browse video and audio from the ABC archives from 1932 - 2010. Vote for your favourite day or upload to the photo galleries.
What would you nominate as a seminal event or occurrence????
If you were to draw a timeline of your life, what sort of events would you place on that line that either fell outside the realm of the 'personal' or, perhaps, overlapped with or had a direct impact on the lives of you or your loved ones?
It need not be a major political event.
A piece of music, for example, has tremendous power to transport us back in time and evoke the emotions of that time: to encapsulate the zeitgeist.
The screening of the TV programme 'Countdown' may not seem to many to be a seminal event.
However, it exposed the 'Countdown generation', much of whome were in that somewhat ill-defined (by marketing standards) generation that fell between the 'baby boomers' and 'Generation X' (sometimes referred to as 'Generation Jones' by the marketers - as in, keeping up with the Joneses, I believe) to a less insular world view - remember this was the start of the now ubiquitous video clip rather than cover versions and tribute bands and way before the internet or social media.
A Top 40 show itself, it was a platform for innovative Australian artists and contributed significantly to an expansion of the Australian music industry generally and the concomitant benefits for the Australian economy.
Further, by demonstrating an audience for such things, it could be argued that also led to the development of less conventional musical forums, on the televison and on radio, in so doing, contributing to an environment in which in which 'unconventional' groups outside as Midnight Oil singing about issues like nuclear war, the military industrial complex, corporate greed and indigenous rights in 'US Forces', 'When The General Talks', 'Blue Sky Town' and'Beds are Burning', might prosper and both entertain and educate.