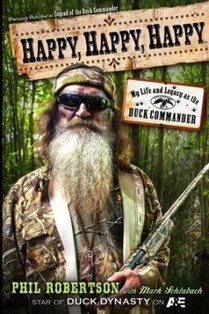 Cover of Phil Roberston's new book, "Happy, Happy, Happy," via A&E.
The Arab Spring is turning into a very hot summer for the Muslim Brotherhood as millions turned out in massive demonstrations in Egypt against President Mohamed Morsi, who a year ago became the country's first democratically-elected leader.
Several people have been killed in clashes, but the death of American student Andrew Pochter is hitting home here – a young man inspired by his Jewish values to help build democracy in the Middle East. He was teaching young kids English in Alexandria.