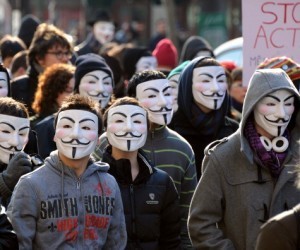 Wikileaks has been in some financial trouble for a while. Since it launched with thousands of classified US documents, numerous attempts by the organization to help fund its cause have ...
... been met by various issues preventing it, including denials by Visa and Mastercard. In both cases, hacker group Anonymous responded against both credit card companies.
But now, in its latest attempt for funds, Wikileaks has implemented what Anonymous calls a "paywall" when accessing the Global Information Files. If you went to the site, you would be greeted by a overlay screen that would request you for donations to support the organization along with a parody video of one of President Obama's speeches. Supporters could pay using, interestingly enough, their Visa or Mastercard charge card and could share the video, donate in other ways, or tweet out the page.