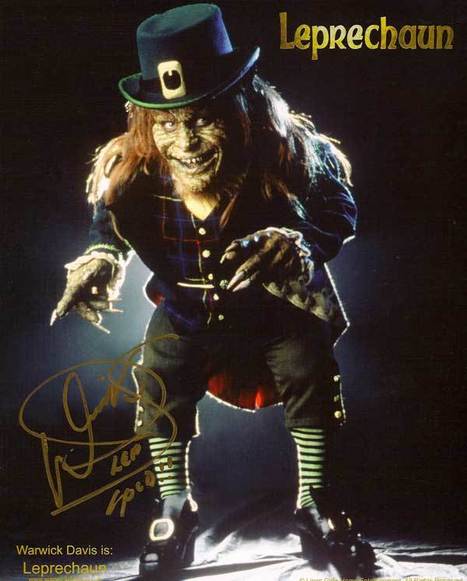 The word leprechaun comes from the Irish Lú Chorpain meaning small body.
The leprechaun is a character of Irish folklore.
This creature is about 2'6" (75cm) tall.
It is very rich but extremely tricky and if you catch one don't take your eyes off it, or it will disappear!
Leprechauns are masters of con... They are very slick talkers and love a bit of fun...
More:
http://en.wikipedia.org/wiki/Leprechaun
The Crazy Bonus:
See the Clurichaun:
Post Image: http://bit.ly/GWijew