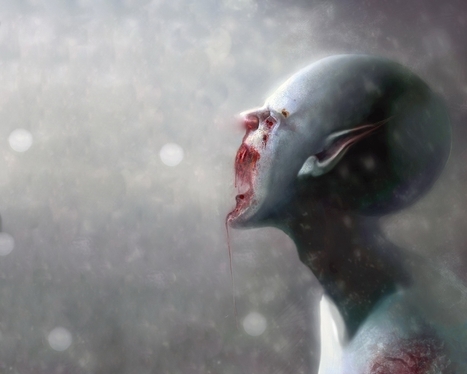 Hundun is an obscure figure in Chinese folklore.
The word hundunis used in Chinese language as both a noun and an adjective that literally refers to the primeval chaos as well as a person who is ignorant or muddleheaded.
Folk tales about Hundun may personify these two aspects of his name.
Ancient recordings about Hundun are often quite different from or even contradictory to each other, which perhaps suggests that they come from different narrative traditions.
Hundun was semantically extended from a legendary "primordial chaos; nebulous state of the universe before heaven and earth separated" to mean "unintelligible; chaotic; messy; mentally dense; innocent as a child"...
More:
http://bit.ly/4uq9W
http://bit.ly/vcEx22
http://bit.ly/SPi9wH
Post Image:
http://bit.ly/TTyKR2