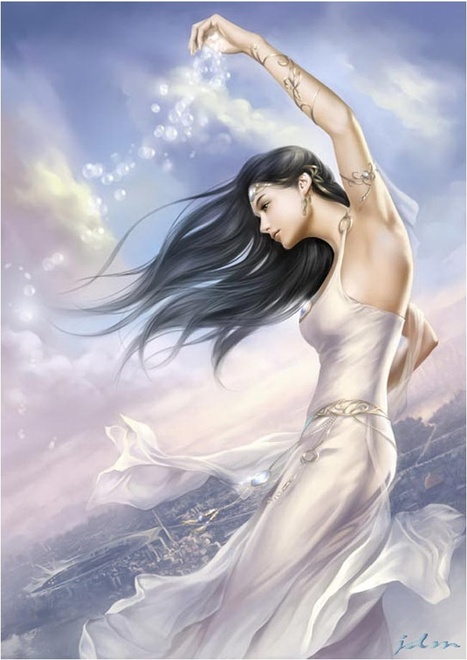 Eir ("mercy") is a goddess of healing and medicine in Norse folklore....
Eir is a master physician who wields power in the healing of the mind, body, and spirit.
Eir knows the secret powers of the herbs...
She bestows healing and wisdom only to women for in Scandinavia women dominated this honorable field.
She is the goddess of mercy and depicted as sitting on her hill Lyfia.
Eir is a handmaiden mate of Freya, and is also named in a list of the Valkyries (the Norse goddesses who choose which warriors will go to Valhalla when they are slain....
Eir is also the Patron for health care workers.
KveldulfR Gundarsson tells us that, " Eir is a goddess who prefers the gentler and slower methods of healing."...
More:
Post Image: http://bit.ly/TkNmXg