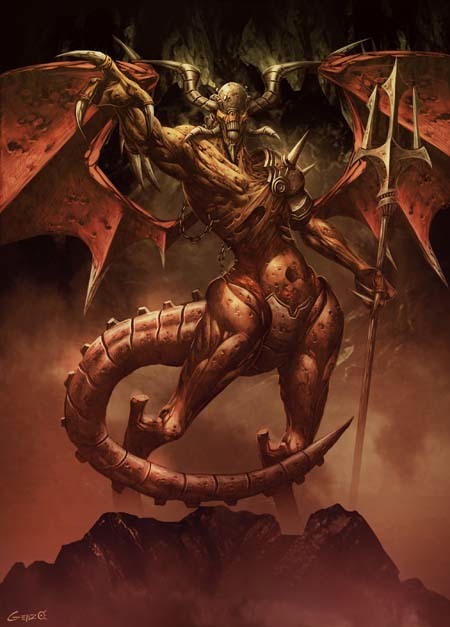 Baal is the comon Semitic god of fertility, rain, thunder, agriculture, and storm in Canaanite folklore (Syria).
Baal relate to fertility and the cycle of the seasons. However, Baal grew to occupy top position in the Canaanite pantheon, taking charge of War and Heroic Action Adventure.
The word Baal means "master" or "owner".
One of the epics tells of the battle between Baal and Mot, the god of death and infertility. After conquering Yam, Baal complained that he had no house like the other gods did.
El agreed to let the crafts god Kothar build Baal a fine house.
When it was finished, Baal held a great feast—but he did not invite Mot or send him respectful presents.
Greatly insulted, Mot asked Baal to come to the underworld to dine.
Although afraid, Baal could not refuse the invitation.
The food served at Mot's table was mud, the food of death, and when Baal ate it, he was trapped in the underworld...BUT he is coming back soon as the infamous man of lawlessness....
More:
http://www.pantheon.org/articles/b/baal.html
See Ashratum:
See the Antichrist:
See Baalat Jebal:
See Shapashu:
See Dagon :
See Yam:
See Astghik:
Post ImagE: http://bit.ly/sgoi7Z