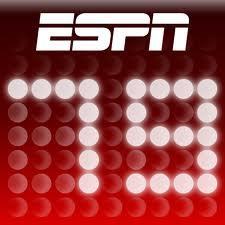 ESPN ScoreCenter brings you real time scores from over 500 sports leagues around the world.
Score Center allows you to select your favorite teams and set up different types of alerts that you want to get on each one. For example, you can choose the NY Rangers, and set up an alert for the end of each period they play, for each scoring play, or just for the end of the game.
This app is a great way to stay on top of all of your teams!