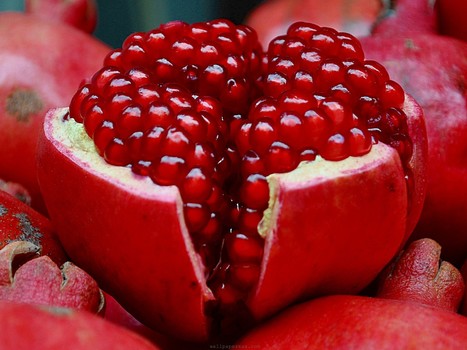 How To Clean Your Arteries With One Simple Fruit?
The future of cardiovascular disease prevention and treatment will not be found in your medicine cabinet, rather in your kitchen cupboard or in your back yard growing on a tree...
Remarkably, the researchers also found that pomegranate extract treatment resulted in the following beneficial effects:
>> Reduced levels of oxidative stress.
>> Reduced monocytie chemotactic protein-1, a chemical messenger (chemokine) associated with inflammatory processes within the arteries.
>> Reduced lipid accumulation in the heart muscle
>> Reduced macrophage infiltration in the heart muscle
>> Reduced levels of monocyte chemotactic protein-1 and fibrosis in the myocardium
>> Reduced cardiac enlargement
>> Reduced ECG abnormalities Pomegranate's value in cardiovascular disease is quite broad, as evidenced by the following experimentally confirmed properties:
Anti-inflammatory, Blood-Pressure Lowering, Anti-Infective, Antioxidant...
Highly Supportive: