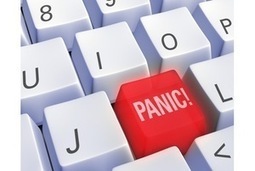 Most of the time, if something crashes on your Mac, it's just one app. But other times, your whole system goes down thanks to a kernel panic. When that happens, here's what to do.
If you're running OS X 10.8 or later, immediately after your Mac restarts on its own you'll see a dialog box asking whether you want to reopen the apps that were open before the crash. Click Open; if the kernel panic recurs, one of the running apps is a likely culprit, so click Cancel the next time around. Either way, another dialog box will ask if you want to see more information and report the problem to Apple. You probably do, so click Report. You may be unable to make heads or tails of the technical details, but glance over them and then click OK to send the report to Apple.
If you're seeing repeated kernel panics, try the following things until they go away.
Do a safe boot: Restart your Mac and hold down the Shift key until you see the gray Apple logo. Doing so temporarily disables some software that could cause problems and runs some cleanup processes. If the kernel panic doesn't recur, restart again normally.
Update your software: Outdated software is frequently implicated in kernel panics. This may include OS X itself and, very rarely, regular applications. More often it involves low-level software like kernel extensions and drivers. If you've installed software that goes with peripherals (network adapters, audio interfaces, graphics cards, input devices, etc.) or antivirus, file-system, or screen-capture tools, those should be the first you check for newer versions. Choose Software Update from the Apple menu to update OS X, Apple apps, and items purchased from the Mac App Store; for other apps, use a built-in updater or check the developer's website.