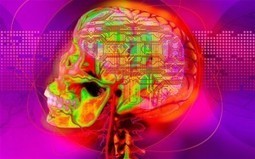 It's big, it's bad, and it's claimed to be a biological human super brain interfaced with the world's most powerful 3D computer chips. At least this is what information has been leaking out from informed sources.
....
THE BEAST CAN ALLEGEDLY SIMULATE AND "GAME THE FUTURE"
As the rumors go, complex algorithms have been modified and essentially rewritten by the BEAST to form its own means to "game" the future given certain immediate inputs such as actions of govt and any and all sectors of society.
It is a big "what if game" such as what will occur in one month, one year, five years, ten years and twenty-five years if the government passes this law, or the president makes this executive order, or if the citizens organize and do this or such.
Then these recommendations are provided to those that run the US Congress, the USG and the executive as "strong recommendations" which seem to always end up being followed.
And from the way most ordinary folks are responding lately in attitude, these USG actions appear to be completely unAmerican and strangely foreign, perhaps suggesting that these leaks and rumors about the BEAST running all USG policy may be true.