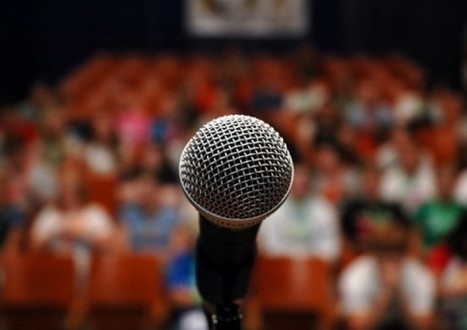 Here at Briggs Communications we see some people thrive and some shrivel at the thought of presenting and public speaking in PR. But, most people can acknowledge it's important to have confident presentation and speaking skills if you want to climb the ladder in your career. This is especially true for people in PR jobs as the ability to communicate information, or an idea, is inherent to working successfully in public relations. So, today we share some of our tips on presenting and public speaking in PR jobs.
Public speaking in PR
We've talked a lot about strategic planning in past blogs like Making communications strategy effective for your organisation. You can do much of the necessary work on a public relations plan at the computer. However, the fact is that your most spectacular communications strategy is useless if you can't promote it successfully to your client, to your line manager or CEO, or to the wider body of staff within the organisation. Mostly, some sharp presenting and public speaking skills will help you do this well.
Being a good presenter will give you an advantage in many aspects of your public relations work, so hone your skills or consider some training in this area as part of your professional development. You will see the benefits, direct or indirect, in any or all of the following activities:
Via
Charles Tiayon