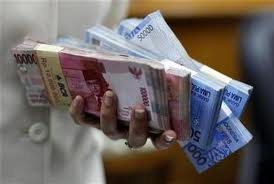 JAKARTA, Aug 10 (Reuters) - Indonesia's broad money supply(M2) in June rose 20.9 percent from a year earlier, growing atthe same pace as in May, the central bank said on Friday.
The title says it all. GDP rose 6.4% in the 2nd quarter as well leaving Indonesia as one of the few counreis upping their GDP targets for the 2nd half of 2012. Now, relatively speaking their 5.75% interest rate is staggeringly high compared to the zombie nightmare that is the West, or even their neighbors in Malaysia (3.0%) or Singapore (~0.12%) but both of those countries have currencies that are in demand relative to nearly all others.
The Rupiah has been one of the weakest currencies of 2012 and without a rise in interest rates soon it will degrade further once the bubbles begin appearing in real estate.