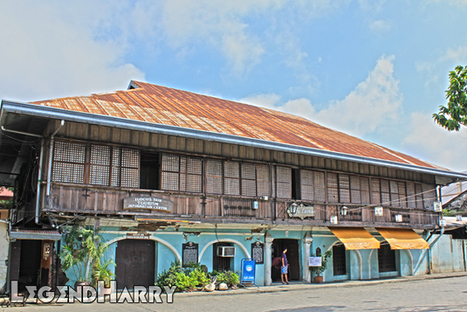 From the Vigan City Plaza to the Heritage Village, a conspicuous structure at the left side of the Crisologo Street greets the eager yet oblivious tourists. The building is called Leona Florentino House, named after the foremost Ilocano poetess, subtle satirist and playwright, Leona Florentino, hailed as the Mother of Philippine Women's Literature, who died at a young age of 35 on October 4, 1884..
The House was built by Don Marcelo Pichay, Cabeza Actual of the Mestizo District, and his wife, Doña Maria Estefania.
The Ilocos Sur Tourism Information Center and Cafe Leona are under the roof of the Leona Florentino House. A magnificent monument of Leona Florentino was erected and can be seen in front of the house.
More here: http://harrybalais.com/travels/the-leona-florentino-house/