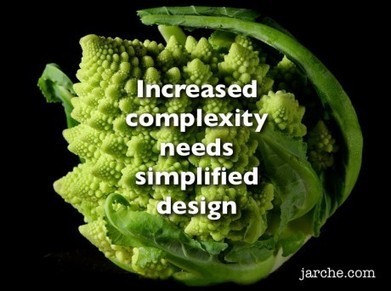 I've followed Harold Jarche for some time now, and never cease to admire his ability to distil complex arguments down to simple concepts. In this post he rounds on the organisations that have become mired in complicated structures and processes that ultimately dampen the ability to innovate.
To quote: "Organizations need to embrace complexity, instead of treating it as mere complication. We know that innovation can abound in start-ups, but why not in larger organizations? One problem is that growth creates sustainable efficiencies, which get embedded and codified. These efficiencies can lead to greater market share, which companies become addicted to, not seeing that they are simultaneously becoming less innovative."
The answer is to simplify structures and reporting lines; ensure that staff know what they are responsible for delivering, and give them the space (and trust) to get on with it.
Value: 9/10