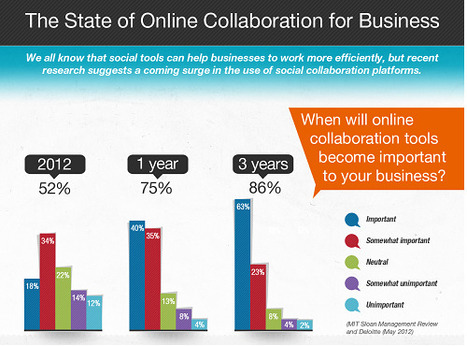 From the article:
According to a recent McKinsey Report office workers spend an average of 28 hours a week writing emails, searching for information and collaborating internally.
Clinked.com, a UK-based business collaboration start-up, has just published an infographic highlighting the fact that 75% of businesses say online collaboration tools will be "important" or "somewhat important" to their business during the next 12 months.
Some statistics
- 7 out of 10 internet users are using social networks to connect, share content and stay informed
- 96% of executives cite lack of collaboration or ineffective communication for work-place failures.
-20-25% less productivity when failing to implement social technology
- almost 50% of organisations see knowledge sharing as the top purpose for social collaboration
- employees spend an average of 9 hours/week searching for information.