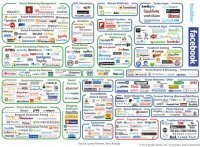 I've chosen this piece because it's one of the few articles I've come across that examines the philosophy of social media and its affect on society as a whole, rather than how it is being used (e.g. for communication, engagement or collaboration).
The author crystalises the argument into market-driven vs. gift-driven rewards. To quote an abstract:
To understand the cultural impact that Facebook, Twitter, et al are having on the fabric of our societies, we need to focus on what it is that makes these systems so rewarding for us. If #social is the defining meme of our time, it is not because we are fascinated by technology: it is because the values and practices implicit in our use of social technologies are infinitely portable. We are living through a culture shift that is being catalyzed online by the success of social media. I call it the 'gift shift'. Thanks to the success of open social systems, a whole generation is rediscovering gift culture.

Gift economies have a totally different logic to market based economies. In market society, I transact with you to satisfy my unmet needs. If I'm smart, I'll ensure that I get the better end of the deal. My social status and sense of self-esteem hinges on my ability to work things to my advantage. In gift economies, this logic is reversed: I give to you to establish my status as someone who has abundant resources. As Charles Eisenstein observes: 'In gift economies, the more you give, the richer you are'. The giving of gifts has a positive social effect, consolidating the bond between members of the tribe and strengthening the community..
Value: 9/10