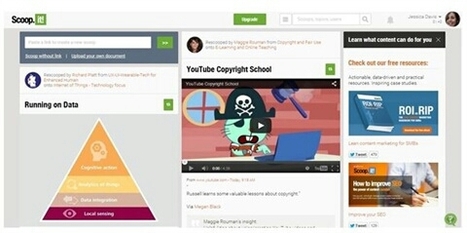 There are two ways in which you can come up with new content: you either create it or you curate it (ideally, you do both). The content that you create, curate and share with your audience should be relevant to your business.
You should identify topics that resonate with your followers and share content that will help your audience relate to your business. While content creation is a more time-intensive process, content curation need not be so.
There are several content curation tools that help you discover interesting and unique content that can help keep your social media pages buzzing with activity. Here are four such tools that you can use to share engaging content on social media....
Via
Jeff Domansky