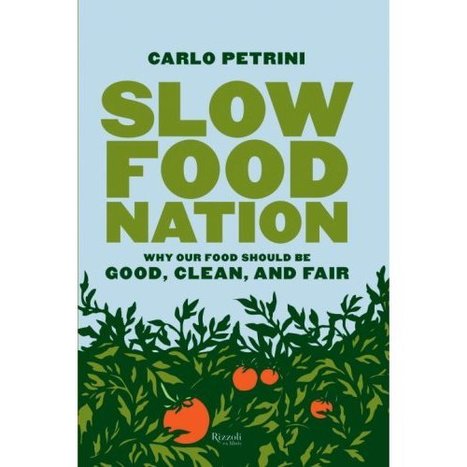 Slow Food Nation: Why our food should be good, clean and fair.
This book is by Carlo Petrini, the founder of the Slow Food Movement. It is in the stacks at the Brandon branch of the Western Manitoba Regional Library, or available by inter-library loan from any other branch. Its call number is 641.013 Pet.
You might also be interested in some of these books, which address the concepts of the Slow Food Movement, and are available to patrons of the Western Manitoba Regional Library:
Michael Pollan: In Defense of Food: An Eater's Manifesto

Mark Bittman: Food Matters: A Guide to Conscious Eating

Alisa Smith and J. B. Mackinnon: the 100-Mile Diet: A Year of Local Eating
If you are interested in finding other books, follow the tips below:

* Use the library catalog to search for books in our collection.
* You can search by keyword.
* Try to keep your search general to start, and narrow as you go.
*Try using alternate keywords, or synonyms.
* Some of the items in our catalog have a table of contents, or brief abstract in the long record.
* Click on the title of any item in our catalog to see more information.

We can help you make the most of your catalog search session, so ask us how!