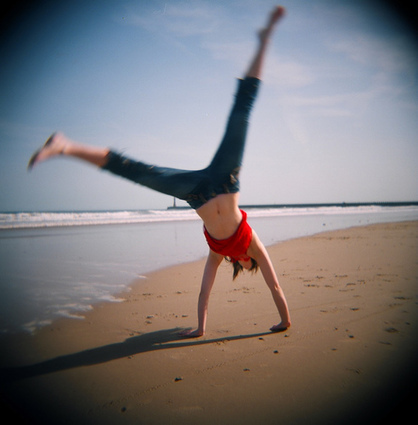 By Sara Furay
"We don't stop playing because we grow old; we grow old because we stop playing." ~ George Barnard Shaw
I have decided to prioritize play.
It's just too good, too important, too fun, not to make play a priority. I'm not going to wait for all my other to-do items to get finished first. I'm going to put play right there at the top with a big box next to it, ready to be checked!
Play is the good stuff and the good stuff really should become the priority. Life just feels better, is better when there is more good stuff.
Here are 10 reasons why you should join me in prioritizing play:
1. Play builds confidence for risk taking.
Think about it: when you are playing, you reach a little farther than you normally do. You push yourself, you climb a little higher, you leap off things, you go a little faster. You put aside your fears and you go for the things you may not normally go for. You do this because you are having fun!
Via
PAT NOVAK