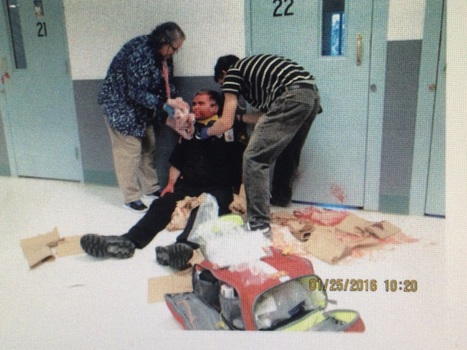 Breedlove suffered a brain injury during an attack Jan. 25 by inmate Abdinjib Ibraham, 28, of King County, investigators said.
An MRI was performed on Breedlove on Saturday. It showed injuries to two vertebrae, Spaulding said.
Ibraham said "Allahu akbar" (an Islamic phrase meaning "God is greater") twice — once when he hit the guard, and again after the attack, said Brian King, chief criminal deputy for the Clallam County Sheriff's Office.