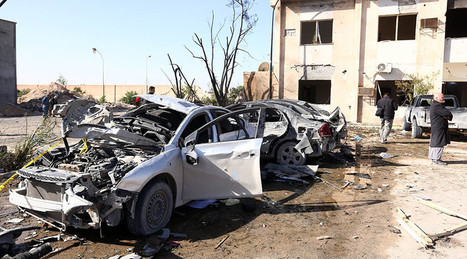 A truck rigged with explosives crashed into a police training camp in Zliten, Libya, on Thursday, killing dozens and injuring up to 200, according to various sources.
The explosion at the Libyan Interior Ministry training camp occurred at 8:00am local time. A truck drove through the gates of the facility as hundreds of cadets were gathering for a graduation ceremony. Reportedly, the camp training coast guards accommodates up to 400 trainees.
The vehicle, used for carrying water, had been laden with explosives that were detonated by a suicide bomber, a local security source told AFP.