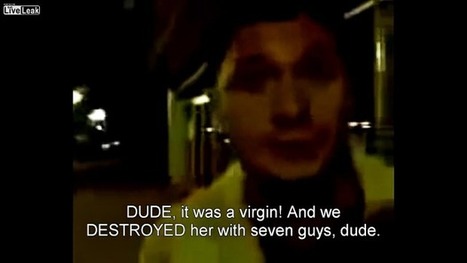 The man, who appears to be of Middle Eastern descent, lauds a fellow rapist for taking a young girl's virginity by force. He laughs as he exclaims that they sexually assaulted her "one after another."

"She screams and, of course, she was fighting back and so on," he reveals, "and we had her legs, dude."

He continues, "One after another, dude. She cried after that. She couldn't go on any longer."

The rapist proudly discloses that the girl was covered in "sperm and dirt" after the gang rape was over and that they each spit on her as she sobbed.