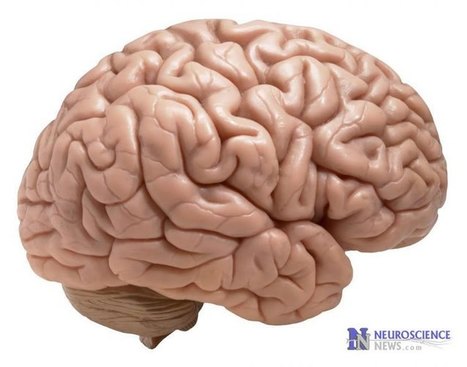 Researchers discovered the first known instance where a set of inhibitory interneurons comes into a brain region early in development to lay down a template for a later network. Image is for illustrative purposes only.
Some of the earliest nerve cells to develop in the womb shape brain circuits that process sights and sounds, but then give way to mature networks that convert this sensory information into thoughts. This is the finding of a study led by researchers at NYU Langone Medical Center and published in the February 3 edition ofNeuron.
Specifically, the study in mice found that nerve circuit templates in part of the brain's cortex – the layer that regulates thought and memory – are first laid down during mammalian development by nerve cells that secrete the signaling chemical somatostatin (SST). Later in the process, a second wave of related nerve cells, parvalbumin (PV) neurons, arrives to build the faster, more precise circuits needed for higher brain functions.
The study results could advance the understanding of neurologic and psychiatric conditions like epilepsy, schizophrenia, and others that have been linked by past studies to unexplained problems in adult PV nerve networks. According to the study authors, many PV defects could have their origin, not during adult life, but instead in the SST templates that set circuit parameters in the first place.