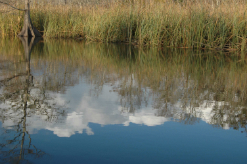 Over my career I have read and heard thousands of quotes from great leaders, but there is one I replay in my mind more than any other. Jim Rohn, one of the greatest personal development teachers of our time said, "Success comes from making a series of good decisions over time, while failure comes from making a series of bad decisions over time." I believe this is one of the most accurate statements of human achievement ever articulated.
Decisions to Ponder
Every day we each make hundreds of little decisions, most of which seem inconsequential at the time. But every decision—no matter how little—will lead us closer to or further from our goals.
Today's lesson will focus on what I define as "either/or" decisions, because you're deciding to "either" do something "or" not do something...