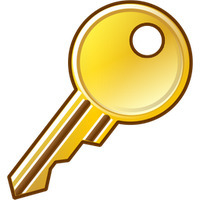 The world is constantly changing. There's new things to learn, new people to meet and new things to do every day. It can be a bit overwhelming if you let it. Yet always remember that you hold the key.

Do you listen to the media? Do you watch television? Are you engaged with news shows (local, national or international), documentaries, sports, knowledge based shows (Discovery, National Geographic, etc.), sitcoms and dramas or do you just bury yourself in trashy reality shows?

Are you trying to stay up to date with all that "social media" provides? Are you engaged in Facebook and Twitter? Do you try and share relevant content and engage in two-way communication with your friends and followers or are you simply more of a listener or voyeur?

Do you read blogs? Do you participate in on-line discussions on topics that interest you, inspire you or maybe even challenge you?

Are you leveraging video to reach your clients? You need to be watching them, sharing them and creating them to get in front of more people.

Have you upgraded your technology so you're using the newest phones, cameras, computers, tablets and navigational devices?

The world is constantly changing. Are you changing with it?...