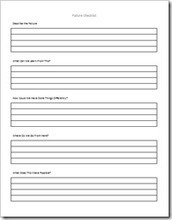 Often the more simple tools are the best. In this post you'll find some insights about failure and a simple MS Word template to help you work through failure in your life and come up with surprising solutions. [Note Martin Gysler]
With the New Year upon us, it's a great time to look forward, plan out a path, and set some goals. It's also a great time for reflection. I always like to look back at the previous year and do some accounting… and ask myself; what went right, and what went wrong? While I like to focus on the successes, it's also good to look at the failures.
Failure can offer great insight.
Failure can help us change direction
Failure can offer abject proof of something that didn't work.
Unfortunately, admitting failure is usually painful. In so many cases, it's easier to just move on, than to actually analyze the situation and learn from it. And here is one thing that I know for sure…
If we don't learn from our mistakes, we are bound to repeat them.
Read more: http://successbeginstoday.org/wordpress/2012/01/the-failure-checklist/