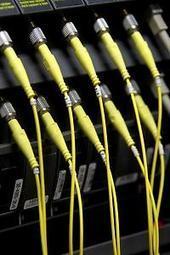 In the resolution, approved by 483 votes to 98 with 65 abstentions, MEPs express serious concern over PRISM and other surveillance programmes, strongly condemn spying on EU representations and call on the US authorities to provide them with full information on these allegations without further delay.
Parliament also expresses grave concern about allegations that similar surveillance programmes are run by several EU member states, such as the UK, Sweden, The Netherlands, Germany and Poland. It urges them to examine whether those programmes are compatible with EU law.
Stronger data safeguards urgently needed
Parliament calls on EU countries to speed up their work on the whole data protection package and urges the Commission and the US authorities to resume negotiations on the data protection agreement without delay.
===> The final deal must ensure that EU citizens' access to the US judicial system is equal to that enjoyed by US citizens, it adds. <===
Via
Gust MEES
,
michel verstrepen