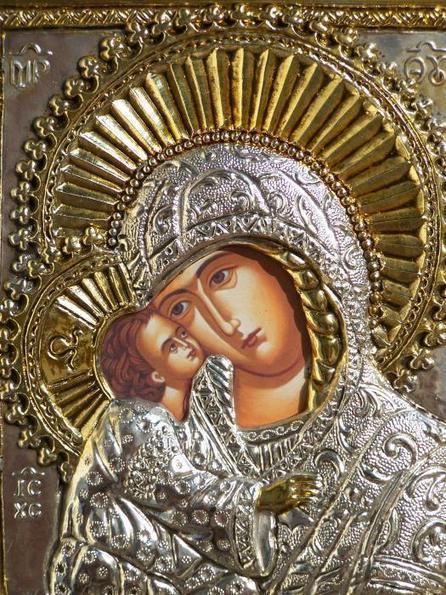 New York, NY: The gasps in the home office quickly turned into an internet roar.
The Delilah and Bill Johnson family's Christmas card-- 4' x 6', gilt-edged, and glossy-- has on its front a picture of the Blessed Mother and baby Jesus.
What disturbed recipients was the 10 point bulleted section on the inside, titled "Why I am not sending you a picture of my family and you shouldn't either".
The points begin softly, noting "1. I just saw loads of your pictures on Picasa," "2. Little Joey is having a bad hair month" and "3. I never know when I can take your picture off my fridge and not feel guilty about it anymore, so I'm begging you to take my feelings into account."
But people began sputtering over some of the others: "6. In an age of self-glorification, I can do without saying I'm so obviously the reason for the season." "8. Look at an icon, for crying out loud. It's a freaking RELIGIOUS HOLIDAY" and "10. Joy to the World! The Lord Has Come! Wait, where's Jesus? Oh right, I CAN'T SEE HIM BECAUSE I'M FLOODED WITH PHOTOSHOPPED CHRISTMAS PICTURES OF FAMILY AND FRIENDS DRESSED IN MATCHING RED AND GREEN SWEATERS!"
(click title for more....)