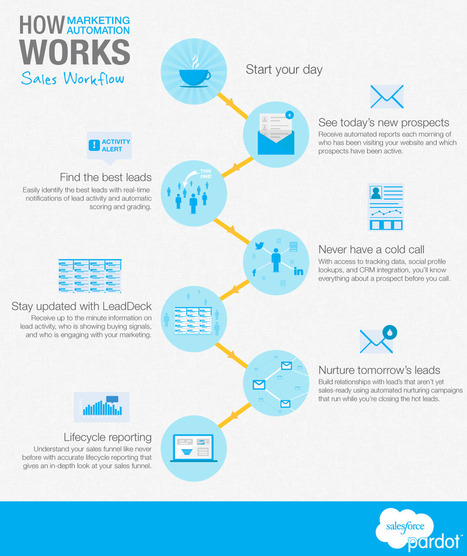 Marketing automation was designed to make life easier, and few need that more than salespeople. Unless you've been in a sales position, it's hard to appreciate all of the elements and variables sales juggles in one day.
___________________________________
-Receive a FREE daily summary of The Marketing Technology Alert directly to your inbox. To subscribe, please go to http://ineomarketing.com/About_The_MAR_Sub.html (your privacy is protected).
-If you like this scoop from The Marketing Technology Alert (brought to you by iNeoMarketing), PLEASE share by using the links below.