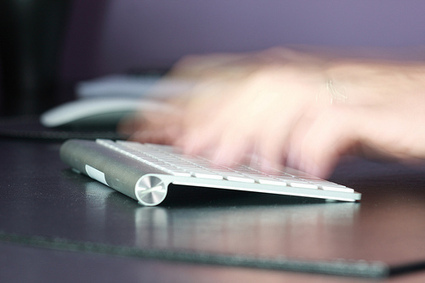 Want to know what it takes to become a stellar content creator? Take some time to check out these five habits of great content creators to find out.
1) Read Industry-Related News Daily
Creating great content that really resonates with your target audience requires you to know what's going on in your industry. And the best content creators scour -- not just read, but scour -- the internet for industry news and trends. This sets them up nicely to understand the context behind what's happened historically in their industry and how that shapes their target audience's mindset in the present.
2) Write on the Regular
If you don't use it, you lose it. Successful content creators understand the importance of constantly flexing their writing muscles. Doing so helps them work through ideas that might be jumbled in their head and identify nuggets that could turn into fully realized ideas later. Successful content creators may not always be inspired to write, but they know something inspiring can come from their writing.
3) Curate Content (When It Makes Sense)
There's no shortage of people curating content these days. In fact, anyone on the internet can take someone else's content and retweet it, share it on Facebook, pin it -- the list goes on. But successful content creators know it's not enough to take relevant industry news and spit it back out to your fans and followers.
4) Network at Every Opportunity
Get in the habit of networking by seizing the countless opportunities you have to do it. They aren't called social networks for nothing! Spend some time on Twitter, Facebook, and LinkedIn to check out who the thought leaders are in your industry and follow them.
5) Question Everything
Polished content creators are curious by nature. They've learned to be curious about the internal knowledge they already have and the external information that's being promoted out in the world. It's the insights that come from this inherent curiosity that makes great content.
___________________________________
-Receive a FREE daily summary of The Marketing Technology Alert directly to your inbox. To subscribe, please go to http://ineomarketing.com/About_The_MAR_Sub.html (your privacy is protected).
-If you like this scoop from The Marketing Technology Alert (brought to you by iNeoMarketing), PLEASE share by using the links below.