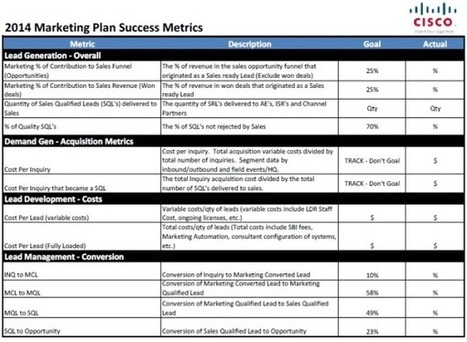 Strategic Planning involves identifying the top success metrics for success. Marketing contribution to revenue and sales pipeline represent the new Holy Grail of marketing.
___________________________________
-Receive a FREE daily summary of The Marketing Technology Alert directly to your inbox. To subscribe, please go to http://ineomarketing.com/About_The_MAR_Sub.html (your privacy is protected).
-If you like this scoop from The Marketing Technology Alert (brought to you by iNeoMarketing), PLEASE share by using the links below.