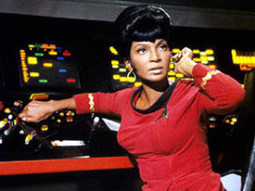 Having your personal social selling command center will help you put all of the important social media tools at your fingertips!
Summarized...
I use HootSuite, after a few years of trial and error testing, as MY social selling command center. There are other tools, so you will need to pick one that is comfortable for you. You will need to build out these five screens to help you navigate and respond to the many sales opportunities flooding in via Twitter, LinkedIn, blogging and other social media channels.
Listen For Key Selling Triggers. Set up a stream to listen for key sales triggers. This action will give you real-time data on what's being said about your discrete and multiple streams of relevant information, like Big Data and Cloud Computing.
Observe Social Media Activity Of Key Contacts, Media Publications and Relevant Social Media Channels. Devise a stream for your command center that shows you all the social media messaging of your customers, completion, thought leaders and media publications. You can have all of your key contacts in one stream, or add streams to cover separate customer, competition, thought leaders and media publications.
Message And Respond To Your Contacts. From your command center screen use a stream of your contacts or listed people to direct message (i.e., like an email for Twitter) your customers to start or respond in a private conversation, to reach out to non-followers with a Twitter mention to engage in a public or semi-private conversation, or to reply to any message that is directed to you.
Schedule Your Content. Regular content creation, curation, and deployment are the dilithium (that's the Enterprise's fuel) to your personal branding engine! A command center, like HootSuite, will let you schedule messaging so you can ration your "content fuel" over time for better performance.
Measure The Performance Of Your Messaging. If your content and social selling messaging activity is working, then you want to do more of it. When it's not working you need to change it. However, if you are not able to measure your work, then you cannot make these changes. Your social selling command center can help you easily make that decision since that measurement data is just a click away!