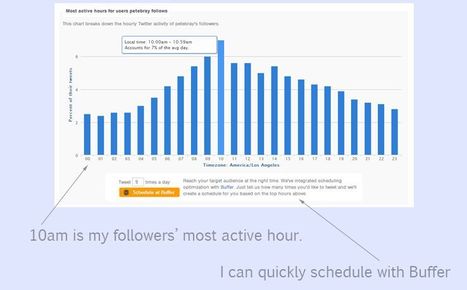 Like it or not, you need to build a significant following on Twitter in order to take full advantage of the platform. These 17 tactics, including two brand-new Followerwonk features, will boost your efforts.
Introduction...
You might ask, why do I want more followers anyway? Twitter does little for SEO (at least not directly). Well, I don't want to get into a whole sales pitch for social media generally, but a few points stand out:
Twitter is a lightweight, frictionless, and serendipitous way to engage customers. It doesn't require an email blast or the customer actively visiting your site. Once they follow you, they'll encounter you on their timeline during the normal course of their social experience. The little pings and pops you'll have with them accrue tremendous value.
Your follower count is a good measure of your influence, and other people see it as such. The more followers you have, the more you'll attract, and the more you can use your influence to drive customers, conversations, and engagement.
The more you are followed, the more likely you will appear in the "Who to follow" Twitter promotion on the left hand side of Twitter.com.