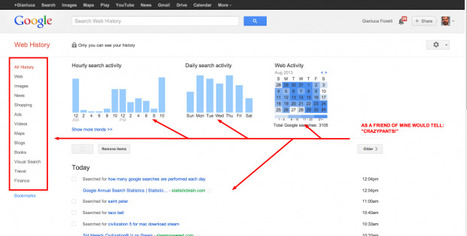 With recent posts mentioning the rise of contextual and implicit queries, we are now seeing a deep personalization of search. This takes many forms, and has very real implications for our work as marketers.
Conclusion...
Amit Singhal [of Google] is right when he says that "Answer," "Converse," and "Anticipate"—deep personalization of search, I called it—is going to change search as we know it.
Is this maybe the reason why the Search Team at Google is now called the Knowledge Team? Is this maybe the main reason for "Not Provided" keywords?
What I know is that personalization is already so heavily present in search that avoiding it in the name of a fading neutral search is not doing good SEO.
Moreover, personalized search is clearly telling us how SEO alone is not enough, but that content, social, and email marketing by themselves are also not enough to obtain a real and complete success in Internet marketing.
Personalized search is pushing us to hasten the destruction of silos between Internet marketing disciplines, and hopefully it will oblige marketers to change and embrace a more holistic way of promoting a business online.