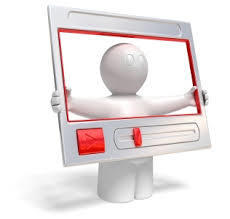 Condensed...
Is it because video seems to be in the realm of agencies or production houses and a lack of in house skill? The perceived big budgets? The lack of metrics? Integration with the other marketing tools they are using?
Some marketers are still intimidated by video for all of those reasons.
More and more marketers are realizing that you don't need an expensive in-house studio to produce quality content. Genuine, helpful videos directed at customer needs and frequently asked questions go a long way to get you started and you don't need a creative agency to get this type of content going.
With the behind-the-scenes data you can capture now, marketers really have access to the black box behind video performance. You can see how many people are viewing your content, for how long, and email gate video assets to capture qualified leads. These are all helpful insights you can pass on to your sales team that were previously unavailable.
Lucky for those investing in video, connecting your video content with Marketing Automation and CRM tools is a relatively new capability that increases the messages ability to connect with and influence a brand's bottom line. Most marketers are still unaware of these functionalities at this point in time, but could definitely start making use of these powerful new integrations.