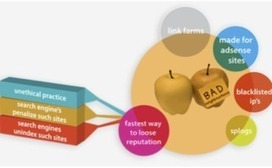 Condensed introduction...
Today, not understanding how the numerous components of Google's algorithm work can break your website a lot. You might lose your homepage rankings and condemn your site to oblivion. Just ask the people who have yet to recover from Penguin 1.0, let alone 2.0. Is it that complex, really? Yes. Some days it feels like what worked at breakfast has changed by lunch.
Some people really don't have the necessary know-how and skills to do their own SEO. Otherwise, right now lots of people wouldn't be desperately trying to recover from Panda, Penguin, Google penalties, shifts in the algorithm, or from using techniques or tactics they didn't know/care/understand would later come back to haunt them.
Is it time for you to call a professional? What follows is a list of the most common oversights seen or discovered during site audits every week. Check the list and see how you're doing.