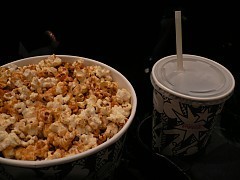 Back in November, Channel 4 launched Film4oD, a web-based, on-demand adjunct to its Film4 linear channels that requires payment for movies.
It doesn't seem to have made much of a splash. But web is just the start…
Film4oD is also a YouView partner. When it gets on to connected TVs, the service could take off.......
Read the entire article "Channel 4, FilmFlex Position Themselves For Possible TV Movie Subscriptions" by clicking the title of this post.