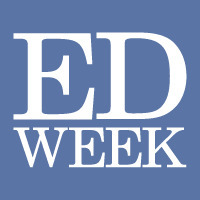 Read another essay he's written titled Differentiated Instruction: Setting the Pedagogy Straight.
No Silver Bullet
There is no one book, video, presenter, or Website that will show everyone how to differentiate instruction. Let's stop looking for it. One size rarely fits all. Our classrooms are too diverse and our communities too important for such simplistic notions.
What is differentiation?
Instead, let's realize what differentiation really is: highly effective teaching, which is complex and interwoven; no one element defining it.
A Mindset
Professor and differentiation expert, Diane Heacox, reminded me a few years ago that
"Differentiation is foremost a mindset. It's only 10% craft and mechanics of pulling it off." - Diane Heacox
Formative Assessments = Key
Without the focus on formative assessment and adjusting learning in response to what it reveals, however, these students drift with needs unmet, academic potential dwindling.
It's about how students learn best!
Many of us are guilty of that from time to time - teaching the way we best learn, not the way our students best learn, myself included.
In a successful differentiated class, we stop hiding behind the factory model of teaching. We teach in whatever way students best learn, even if that's different student to student, or different from the way we best learn ourselves.
If a student needs more, less, or a different challenge, we provide it as we can.
Who "gets it first"
Most schools conspire against this, unfortunately. As institutions, they are designed to meet the needs of students who "get it" first or easiest.
Accepting differentiation more as a collection of principles about responsive teaching than a collection of quick recipes for someone's diversity cookbook is my first piece of advice, as practical as those recipes may be.
Suggestions
Mitigating the negative aspects of the factory model of schooling is my second. In addition to these, I suggest we:
• Green and growing or ripe and rotting! - Build our personal capacity for creative thinking and problem-solving.
• Read and converse professionally. The best differentiation teachers I know read professional journals, books, and/or blogs regularly, and they take the time to discuss their ideas with colleagues in and out of their buildings.
• Less is More! Lower our professional standards. Yep, I said to lower them. So many of us are trying to do everything wise and wonderful every single day in the classroom while dealing with teacher-bashing media and an impoverished, ever-increasing class-size world. It's too much; we have to conserve what little energy we have left at the end of the day for ourselves and families. Since we can't do it all, we end up not doing any of it. Instead, try one differentiation idea per month for three years. Give yourself time and space to improve.
• Is it working? Spend considerable time demonstrating to yourself and others how your assessments - pre-, formative, summative, common - inform your instructional decisions. We don't put students into small groups, for example, because that is what differentiating teachers do.
• Know your students! Construct a solid understanding of the unique nature of the students you serve. There are universal characteristics about how brains of all ages learn, but there are very specific characteristics of the 12 year-old's brain that we don't find in the brains of 18 year-olds or the brains of 6 year-olds. Let's articulate these differences and respond to them in our lessons.
With Students, Not To Students
Finally, I highly recommend teachers see teaching as something they do with students, not to students. It's a collaboration to conduct the enterprise of schooling, and every successful classroom I've ever found embraced a modified democracy and mutual ethos of respect between student and teacher.