Scoop.it!
Convince others with powerful words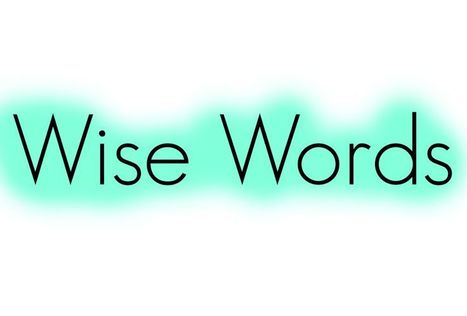 Karin Sebelin's insight:
Use your words to influence, no longer the message or your brand!
Turn your words into action words!

It is not always easy to influence or convince others.
If you want to convince others you have to be very authentic and persuasive.
But with the right words it is much easier to have success. Words may be so powerful.

Choose special uplifting words that induce action. By using strong words you influence those they are directed at.

These uplifting words will add power to your messages:

Abundance
Achievement
Charity
Confidence
Creativity
Energy
Freedom
Grace
Guidance
Happiness
Harmony
Health
Honesty
Inspiration
Intelligence
Kindness
Life
Love
Memory
Peace
Persistence
Poise
Power
Purpose
Resourcefulness
Serenity
Strength
Success
Vitality
Wisdom

According to the psychology department at Yale University, some words in the English language are more powerful than others.

Here are the top 10 most powerful words:

1. You – Listed as the #1 most powerful word.

2. Results – Works in rationalizing a purchase.

3. Health – Especially powerful when it applies to a product.

4. Guarantee – Provides a sense of safety at the time of purchase.

5. Discover – Presents a sense of excitement and adventure.

6. Love – Continues to be an all-time favorite.

7. Proven – Helps remove fear from trying something new.

8. Safety – This could refer to health or long-lasting quality.

9. Save – We all want to save something.

10. New – It's part of basic human makeup to seek novelty.