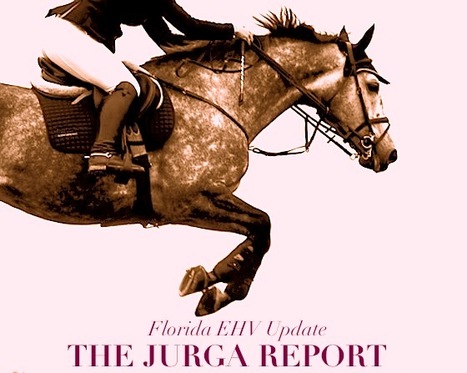 A second case of Equine Herpes Virus at the HITS Ocala hunter-jumper show in Central Florida is leading state and horse show officials to the next stage of handling an outbreak among a population of transient horses.
After a horse stabled in the Ocala area tested positive for EHV Tuesday night, a quarantine was placed on the showgrounds. The horse had been showing at HITS Ocala before it became sick. State veterinarians were at the showgrounds today to meet with management.
Office manager Kristen Vale once again agreed to speak with The Jurga Report about the situation at her show. "In the best interest of horse health and equestrian sport, there is now a quarantine on the showgrounds," she said. "We will continue showing."
Additional horses outside the Ocala area that had been at the show also tested positive today.
Click here to read the rest of the article on The Jurga Report.