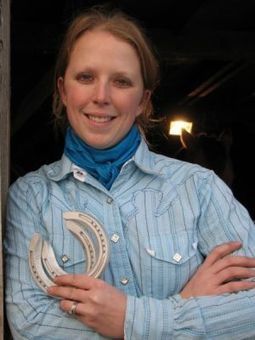 Dani Rueter gets her kicks out of being a farrier.
...For every quarter horse running barrels and chasing calves on the rodeo circuit, there's a farrier standing behind.
Or, under them, as the case may be.
How ScoopIt works: Click on the bold headline or image to read Dani's story.
Read Fran Jurga's Hoof Blog for all hoof-related news:http://www.hoofcare.blogspot.com