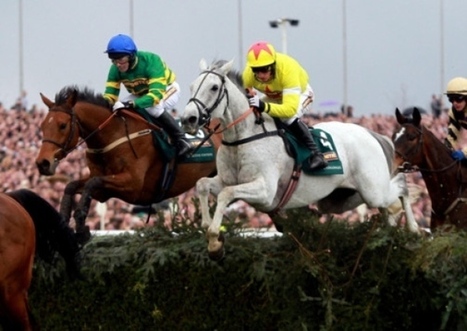 Neptune Collonges – heroic winner of the 2012 Grand National – has made a winning dressage debut.
@FranJurga writes: Who doesn't love a good-news story like this?
Neptune Collanges may not be leaping around the Grand National this year but he's starting his dressage career with an eye-popping 79.57% score at Intro level. Lisa Hales, the owner's daughter, rode him.
It will be fun to follow him!