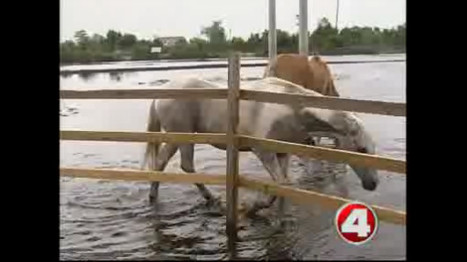 People in Punta Gorda pushing through flooded streets. But as long as they stayed in their cars they managed to stay dry. A few miles away at a horse ranch, staying dry isn't an option.
@franjurga writes: Water, water everywhere...Horses at Punta Gorda, Florida therapeutic riding center need to be "rescued" from a flooded pasture.
Read horse health news on The Jurga Report via equisearch.com.